celo{.}eUrop[a]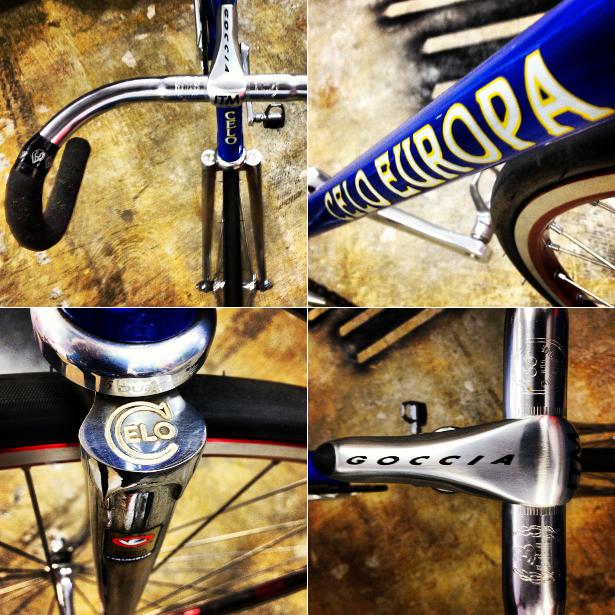 Celo Europa (CE) has had many incarnations.  At one time [in the 80s] CE  was located in Corona Del Mar on PCH just south of MacArthur.  That CE store has long disappeared.  The owner, Marcel, liked to tell visitors his bikes were built for him by Colnago.  Marcel is a showman with a deep passion for all things cycling.
You can find this vintage CE Pista [54cm] at Kings Bike Store in Seal Beach [www.KingsBikeStore.com] (until it's sold).
Muy PisTa AniMaUx!
Posted: January 13th, 2013 under Features.

Write a comment
You need to login to post comments!