rIDgE.RouTe: Adventure oPPorTuniTy
Sunday Edition of the LA Times (California section 01-13-2013) featured an article about the Old Ridge Route that parallels Interstate 5 (Hwy 99) from Castaic Lake to Fort Tejon, closed to automobile traffic.  Perfect opportunity for a ride in Angeles Crest.
36 miles from the start of Old Ridge Road to the Chevron Station at Gorman.  From Gorman to Bakersfield (about 48 miles) is tricky business; not much paved road until you hit the valley floor.
Old Ridge Road starts at Parker Road off  Interstate 5 near Castaic Lake.
Who's in for the adventure??
http://www.calgold.com/CalGold_Club/map_RidgeRouteMap.closed.pdf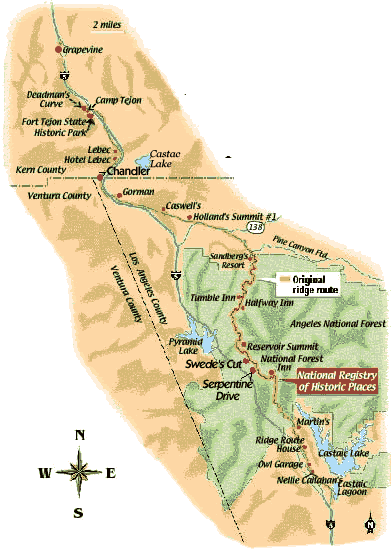 Posted: January 16th, 2013 under Features.

Write a comment
You need to login to post comments!