L'Eroica Americana
The Almanzo 100 and the Royal 162: 100 and 162 mile gravel road excursions in South Eastern Minnesota.  Something like an Italian Eroica in the U.S. but it's a race [400+ riders in the 100]:  May 18.  Who's In?
Photo: http://gearjunkie.com/almanzo-100-gravel-bike-race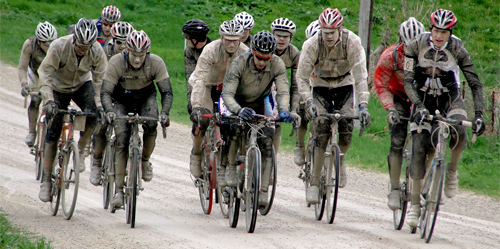 Posted: February 4th, 2013 under Features.

Comments
Write a comment
You need to login to post comments!